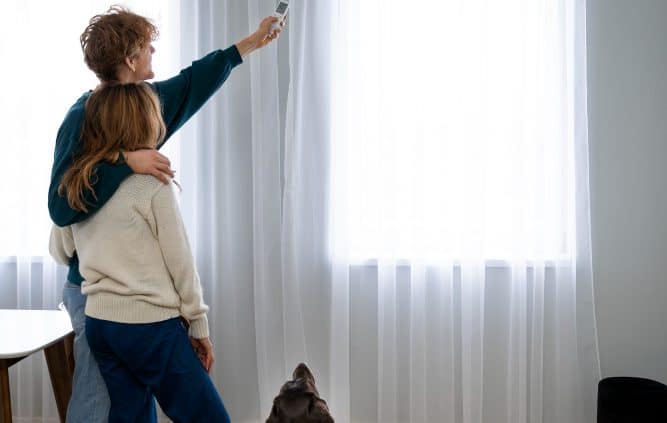 People sometimes assume that they only encounter germs and harmful bacteria outside the home. The reality is that you breathe in more contaminants in your own home than you may realize, which can cause common illnesses like colds or the flu. According to the National Institute of Environmental Health Sciences, asthma, chronic obstructive pulmonary disease, cognitive defects, cancer, and heart disease are some of the diseases people can develop when exposed to indoor air pollution over an extended period.
Common Sources of Air Pollution in the Home
Knowing the triggers that contribute to poor indoor air quality is the first step towards improving respiratory health for you and your family. Some of these include:
Asbestos found in siding, shingles, and insulation
Cigarette smoke
Dust mites
Formaldehyde found in wood products
Mold spores
Pet dander
Pollen that attaches to clothing and makes its way inside your home
Radon found in the soil underneath and surrounding your home
Residue from cooking and cleaning chemicals
One of the simplest things you can do to reduce the number of potential allergens and other triggers at home is to change the air filter on your HVAC system at least every 90 days. Pro-Star Air Conditioning also offers an in-duct air purifier in West Palm Beach FL that can significantly improve the quality of your indoor air.
What is the Remo-Halo Air Purifier, and What Does It Do?
Our air purifier removes contaminants such as smoke, pet dander, and dust mites from the air in your home while reducing odors at the same time. With the Remo-Halo product installed, you can expect up to a 99 percent reduction in bacteria, germs, and viruses in the air and on hard surfaces. Please contact Pro-Star Air Conditioning to learn more about what a difference our in-duct air purifier in West Palm Beach FL can make for your family's health.
https://prostarairinc.com/wp-content/uploads/2023/09/full-shot-couple-dog-home.jpg
1000
667
Pro-Star Air Conditioning Inc
http://prostarairinc.com/wp-content/uploads/2021/06/Pro_Star_Logo_Blue_transparent-300x138.png
Pro-Star Air Conditioning Inc
2023-09-26 20:51:44
2023-09-26 20:51:44
The Importance of Clean Indoor Air